section-897cebe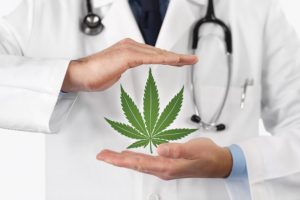 Cannabis Clinics
Find a clinic & a doctor...
section-b9a50ab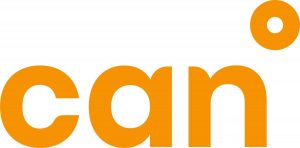 We are a CQC registered clinic, combining a team of qualified specialist physicians, nurses and educators with cannabis industry professionals; joining forces with the sole focus of providing care and excellence for patients wishing to explore cannabinoid therapies.
E: contact@cantourageclinic.com
T: +44 20 8050 9596
W: https://www.cantourageclinic.com/


Our aim is to enable access to medicinal cannabis for patients who will derive clinical benefit through consultation with expert doctors working within a framework approved by all relevant medical regulatory authorities.
ur aim is to enable access to medicinal cannabis for patients who will derive clinical benefit through consultation with expert doctors working within a framework approved by all relevant regulatory authorities.
Sapphire Medical Clinics were formed by doctors for all healthcare professionals. We aim to become a trusted partner of NHS medical professionals and support patients in using medicinal cannabis where appropriate.
E: enquiries@sapphireclinics.com
T: 0207 467 2813
W: https://www.sapphireclinics.com/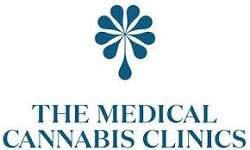 We offer the UK's leading cannabis-based therapy and care for patients suffering from chronic pain, neurological and psychiatric conditions. We ensure that patients with unmet medical needs are able to access safe and effective medical cannabis therapies.
The Medical Cannabis Clinics provide premium, effective medical cannabis care that puts patients first in everything that we do. Our staff are highly trained and genuinely motivated to improve the quality of life of their patients. Our specialists are the most respected and experienced medical cannabis practitioners in the UK.
E: info@themedicalcannabisclinics.com
T: 0203 928 2813
W: https://themedicalcannabisclinics.com/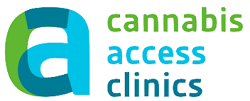 Cannabis Access Clinics provides UK patients with access to specialist doctors with experience prescribing cannabis based products (also known as medical marijuana). Cannabis Access Clinics are focussed on helping doctors and patients navigate the regulatory pathway for prescribing medicinal cannabis products in the U.K.
All of our specialists are GMC registered and only prescribe in their field of expertise in accordance with MHRA guidelines. All patients seen in our clinics are enrolled in one or more research studies and receive ongoing monitoring for the duration of treatment. Performed in conjunction with Applied Cannabis Research, this program supports patient safety and aim to increase understanding of the benefits and risks associated with medical cannabis use. To see if you are eligible for a consult with one of our specialists click here. We welcome referrals from GP's or Specialists who feel their patients may benefit from medical cannabis treatments. Our doctors can consult patients or through our video based telehealth service.
Our medical team is backed by an allied health team with deep knowledge and experience in regulatory requirements. We collaborate closely with your GP and Specialist(s) to keep them informed about the progress of consultations. Cannabis Access Clinics is not affiliated with any product manufacturer and our clinicians maintain complete clinic independence from a prescribing perspective.
E: info@caclinics.co.uk
T: 0203 998 0115
W: https://cannabisaccessclinics.co.uk/
MyAccess Clinics provides leading independent advice to help patients access medical cannabis treatments.
Our Clinics have clinics conveniently located throughout the UK, with patient bookings required in advance. Telehealth is a convenient alternative for those patients unable to visit us in person and includes a secure video consultation with one of our specialists. Telehealth is available nationwide and costs the same as an in person consultation.
In special circumstances we can also arrange in-home assessments via our domiciliary care arrangements. To arrange an in-home assessment we will assess your individual needs to provide the best service possible. In-home assessments do carry an additional cost.
E: info@myaccessclinics.com
T: 0203 983 4007
W: https://myaccessclinics.co.uk/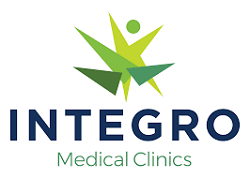 The Integro Clinics exist to deliver fresh hope when the alternatives have run dry. When orthodox responses have been exhausted and suffering patients are still in need of answers, our expertise in innovative treatments and medicines can shine a light on options not previously considered. From our Harley Street clinic, and using video-conferencing, our doctors and patients can access a range of therapies, including cannabis medicine, to help multiple conditions.
If you're a patient whose condition has been unresolved by exploring standard prescribed treatments, or a medical professional with a patient you think we could help, the Integro team would like to hear from you.
T: +44 (0)203 951 8244
W: https://www.integroclinics.com/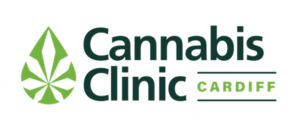 Cannabis Clinic Cardiff (CCC) is a patient-centred, clinician-led Private Medical Clinic.
The clinic provides mental health assessments for people interested in a trial of a Cannabis-Based Medicinal Product (CBMP).
Patients can self-refer to the clinic for a FREE eligibility assessment.
An initial appointment with a Specialist Consultant will follow, assessing symptoms and medical history to determine your suitability for having a trial of a CBMP.  

We are founded on decades of research and expertise around the most effective ways to work with pain. We have hand-picked the UK's leading clinicians to ensure you have a seamless, stress-free experience. At Leva, we focus on movement, medication, and mind throughout your pain journey.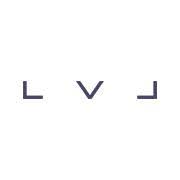 LVL Health is a specialist pain clinic researching the best ways to use medicinal cannabis alongside patients current treatments to help people manage their chronic pain.
We help people suffering from neuropathic, immune system and injury-induced chronic pain to access medicinal cannabis via one of our partner clinics. Whether you're at the start of your journey back to a life more level or, nearing the end of your recovery, we're here to help.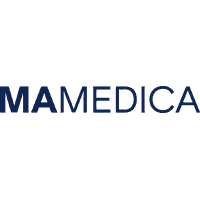 We're Mamedica- a private clinic that specialises in cannabis-based prescriptions.
We're here to help patients who have not found relief from conventional medicine in treating their existing medical condition. We offer the best-in-class care, advice and support services whenever you need them. And our experienced team of specialist doctors, general practitioners, pharmacists and patient support coordinators are always on hand to make sure your treatment is stress-free, simple, and effective.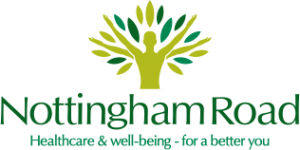 Medical Cannabis at NRC is a new service dedicated to providing cannabis-based medicines for pain relief to eligible patients across the UK. Our clinic will facilitate this via video consultations, with face-to-face consultations an option at our Nottinghamshire-based clinic.
As current practising doctors, we see first-hand how some of the more commonly prescribed therapies do not have the desired effects for our patients. That is what inspired us to set up a specialist service providing cannabis medicines to help our patients.
Since 2018, cannabis medicines are legal when prescribed and made to pharmacological standards. They have been shown to be helpful in many ailments such as chronic pain disorders (i.e., rheumatological and muscular-skeletal conditions), pelvic pain, as well as psychiatric disorders such as PTSD, ADHD, and anxiety disorders.

At The Resilience Medicine Clinic our approach to health is different. We specialise in treating complex multi-symptom conditions which affect mood, energy, mental function (brain fog), stress, pain, sleep and digestion.
We offer a variety of integrative medicine treatment options alongside medication including medical cannabis and our main goal is to dramatically improve your quality of life and sense of wellbeing. We are a virtual clinic and see patients online from all over the country.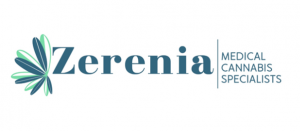 Having treated over 15,000 patients with medical cannabis across Latin America, we are now in Europe!
Our mission is to support eligible patients access medical cannabis in a supportive and compassionate environment.
Supported by research and evidence, at  Zerenia , we provide doctors and patients with direct access to high-quality, personalised medical cannabis treatments across the UK. With over 15,000 patient treated, there's peace of mind from our global experience. Our process is straightforward, our team is compassionate, and our services are affordable for all.