Canimed About
InFlow Hypnotherapy
Linda Deacon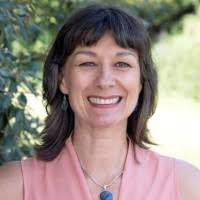 Hello, my name is Linda Deacon ( DipIHypNLP, SNHS DipCBT, NLP Coach Practitioner.)
I work with clients to achieve their potential and overcome issues or habits that are holding them back in life. I specialise in helping people overcome anxiety in all its forms, using a solutions focussed approach. This means that whilst we need an understanding of your story, we will be focussing more on the future and how to get you to your desired outcome, not constantly looking back at why you are where you are now.
As a 'solutions-focussed' practitioner qualified in Clinical Hypnotherapy, Neuro Linguistic Programming and Cognitive Behavioural Therapy, my approach is client-centred, helping you to uncover your own inner resources to facilitate the changes you desire. Tailoring each session specifically to your situation with compassion, respecting your values and where you are in life, we can work together to achieve the outcome that is best for you.
How can I help you?
I have a deep understanding of your heart wrenching fears and difficulties of caring for a child with epilepsy, because I am the step mum of Hannah Deacon.
I know the journey Hannah and her family have travelled with Alfie and how that journey is life-long. I also know the immense strain that is put on your mental health as a parent or carer of a child with epilepsy and how your own innate needs take a back seat.
Working together, I can help calm down your nervous system, relieve tension and promote feelings of calmness. From this more resourceful state, you can begin to take a different perspective on things and learn how to reduce and control your anxiety with the self-help tools I teach you.
Hypnosis is a very safe and effective modality, activating a deep relaxation response that calms the 'fight or flight' nervous system activity, reduces blood pressure, slows heart rate and accelerates an inner healing.
I offer one2one Zoom sessions and all that is needed is a quiet space, a computer, tablet or phone and preferably a pair of ear phones.
Registered with the CNHC (Complimentary and Natural Healthcare Council), I abide by their codes of ethics and I am professionally insured.
I can be contacted through my website/Facebook page or email:
www.inflowhypnotherapy.co.uk
https://facebook.com/inflowhypnotherapy/
linda@inflowhypnotherapy.co.uk
Tel 07887350261
Contact me