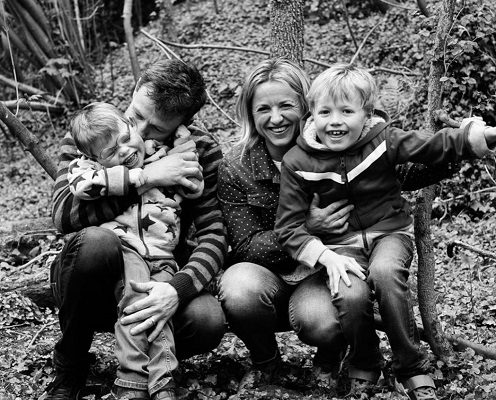 In January 2016, at 7 months, Eddie was diagnosed with a rare and catastrophic type of epilepsy known as Infantile Spasms (also West Syndrome). Infantile Spasms are treated as a medical emergency, and the initial treatment plan is fast and aggressive. Unfortunately Eddie's seizures were not controlled, and since his diagnosis Eddie has tried a range of different epilepsy medications, and he has also tried the ketogenic diet as part of a medical trial and been assessed for brain surgery (a hemispherectomy).
In January 2017 we reached breaking point. Making the decision to try CBD oil was hugely difficult, knowing we had to do it without the guidance of Eddie's medical team, but eventu-ally we started him on a high quality CBD oil we bought from America, called Haleigh's Hope. A few months later we started campaigning more publicly for support and awareness around this issue, and in May 2017 we were featured in an article in the Daily Mail describing the concerns we had about trying CBD oil without the guidance and support of our medical team. In fact, by the time of publication Eddie was well established on CBD oil and doing well.
But by January 2018 we decided that we needed to find a way to get Eddie a prescription for a medicinal cannabis product containing THC. Like many other families we sought to go abroad, and were trying to raise the funds to do so, and to find a Paediatric Neurologist who would agree to take Eddie on as a patient. But then things started to change here, and suddenly we had hope that we could stay at home, and that Eddie could be treated here by the medical professionals who know him best. We joined with other families campaigning and were so hopeful in June 2018 that things really were changing! Once the specially con-vened Expert Medical Panel was established our Paediatric Consultant made an application for Eddie. He is one of the few children in the UK for whom such an application was made. Unfortunately the application was refused because Eddie had not tried Epidiolex and we were advised to seek access to it on compassionate grounds first. Epidiolox was not yet licensed, nor readily available, so for it to be something the Panel felt had to be tried first was hugely frustrating. In addition, we had sought access to a whole plant product contain-ing low levels of THC (which Epidiolex does not have), and there was/is no evidence that a child who has already used CBD will respond better to Epidiolex. But again our Paediatric Consultant supported us to apply and we were able to start Eddie on Epidiolex in November 2018. In that time Eddie's seizures did not significantly improve beyond where they were, with each dose increase they have been milder for a short period, but this has not been sustained. However he did have an improved EEG. But in this same timeframe Eddie expe-rienced some terrifying prolonged seizures which required hospitalisation/rescue medica-tion.
As the law had changed in November 2018 we hoped that after trying Epidiolex we would get a prescription for a whole plant product, but our local Drugs and Therapeutics (D&T) Committee refused to allow a funding request to be made to our local Commissioning Sup-port Unit (CCG). And so in March 2019 we took Eddie to Holland, and brought back a prescription for medicinal cannabis with us. This did mean we had broken the law. A terrifying step to take. Fortunately in May 2019 we were able to see a Paediatric Neurologist in London who gave us a private prescription which Eddie is still on now.
Eddie is doing well, and since he has been on his private prescription we have not needed to call an ambulance, or administer rescue medication. Eddie's seizures have evolved and we are awaiting a confirmation of a Lennox Gestaut diagnosis, so epilepsy will always be a huge part of his and our lives. But medicinal cannabis is keeping him as well and as safe as possible, and so we will continue to do hat we can to ensure safe access via the NHS.